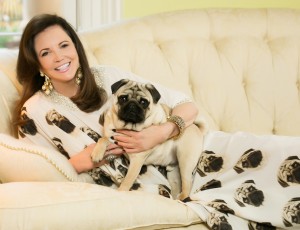 Patricia's Couture
My passion for caftans has inspired me to start my own line thanks to my friend and favorite entrepreneur, Georgette Mosbacher. It all started when we took a trip to India together and met Sherina Dalamal, a very successful young bespoke fashion designer. While we were there, we talked about how much we loved caftans and how it would be fun to have one with the image of a favorite pet on it. Georgette is obsessed with her Cavalier King Charles Spaniel named Guinevere, and everyone knows how I feel about the members of my extended dog family. Sherina made a customized caftan for Georgette, everyone wanted it, and we knew we were on to something.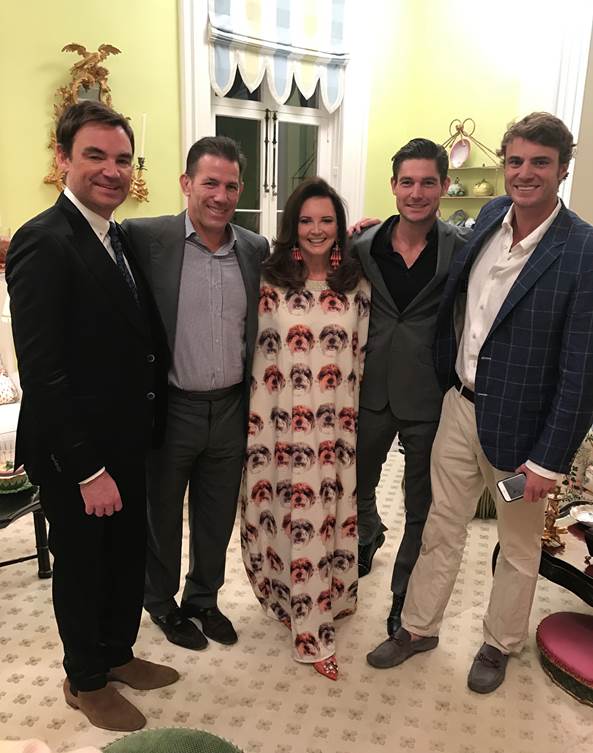 We couldn't resist the idea of offering pet lovers a beautiful and lightweight caftan that can feature a silk-screened image of their dog or cat, or any animal (how about your pet iguana?). They're whimsical, comfortable, and extremely flattering. And I love the idea of draping myself in a fabric imprinted with Chauncey's sweet little face. Each caftan is beautifully embellished and are completely washable.
Designer Sherina Dalamal was born and raised in the UK. She earned invaluable experience working with some of the world tops fashion professionals such as Alexander McQueen and Nicole Farhi. Her deep understanding of western cuts can be seen throughout her CHERIE D collections which encompass silhouettes of different forms: embroidered dresses, tapered shirts and skirts that are all enhanced by the subtle choice of embroidery and beadwork which add that hint of glitz and glamour.
Each caftan is $299 and can be purchased here:
The Art of Southern Charm
I can't wait for everyone to read The Art of Southern Charm. It's a blueprint to have a lovely life, Southern style. I go into everything—I wrote lists of what to do, what not to do, what to buy. I list my favorite things, I talk about the home, personal achievements, and I have a list of authorities who chime in on the various things we are talking about.
Cathy Horyn, a dear friend of mine and the former fashion critic of the New York Times is in the book. She talks about the history of the caftan and why it's important and who wore it. I talk about how to decorate your house or your apartment, and Mario Buatta answers questions. Katie Lee Joel, who was married to Billy Joel, tells you what to cook on a first date, how to land a man by your cooking. Carolyn Roehm talks about flowers and how to decorate. Georgette Mosbacher tells you how to go about finding a husband. Carson Kressley from Queer Eye talks about what to wear on a first date, and how not to screw it up. I list products and techniques, how to manage your home, what you need to know, and what's on my kindle. I have lists of things that I like, things that I dislike—I have one list the "End of Western Civilization" that includes things like the man-bun.
You can purchase the book on Amazon for $25.99.