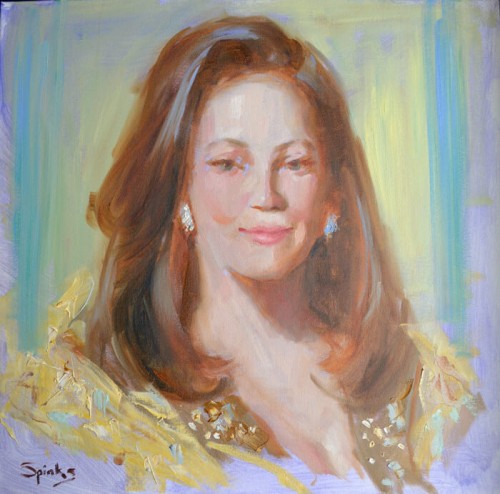 Face of Charleston
Painted by international artist Johanna Spinks, this series is entitled the Face of Charleston; Charlestonian Katherine Mengedoht is the co-creator. The purpose of this public art project is to highlight our city by offering the portrait and story of one individual per month. Each portrait is painted in a single two-hour sitting with no further adjustments or changes. Johanna, Katherine and the subject get to know each other during the sitting and the life story of the sitter is gleaned from our time together. This is award-winning portraitist Johanna Spinks' third installment of "The Face of…" project. To find out more, go to
www.johannaspinks.com
.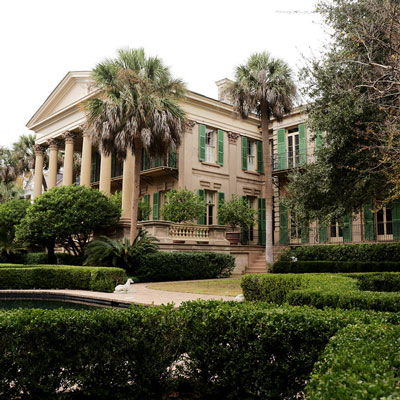 The sitting and interview begin.
Johanna and I arrived at the home of Mrs. Patricia Altschul late on a Sunday afternoon. The sun was starting to go down in the winter sky and the colors inside her home were in perfect harmony with the season. A Christmas tree was fabulously decorated and there were many whimsical touches that reminded us that our hostess has a terrific sense of humor.
Mrs. Altschul (Pat, as she is affectionately called) is a born and bred Southerner from Richmond, Virginia. Pat lived in New York City for the last 20 years and had a sudden desire to leave the big city and return to her roots. Her epiphany occurred when she tried to find (quite unsuccessfully) a bushel of fresh, steamed, hard-shelled crabs. When you can't find what you are looking for in New York, it is time to return to your Southern roots.
It took Pat three years to find her dream house in Charleston. She decided on the city first and then waited for the perfect Greek Revival home. Thankfully, the Isaac Jenkins Mikell House was soon available and purchased.
Why Charleston?
Pat states that Charleston is the most beautiful city in America. Due to the early preservation efforts, the city has the most extraordinary and diverse architectural styles. Gardens are magnificent and the food is nothing short of sublime. There are a great many charming touches like gas lanterns, window boxes, cobblestone streets and incredible ironwork. Our weather is certainly a plus, too. Besides the glories of the city, Charleston has amazing beaches, golf courses, resorts, boating and fishing. It is a sportsman's paradise.
When you combine all of these assets with the Gaillard Performance Hall and the newly renovated Gibbes Museum, The Historical and Preservation Societies, we have it all!
What would you change about Charleston?
Charleston doesn't need any changes! It is lovely just the way it is. However, if we could get a moratorium on flip-flops (a personal aversion), I think people would look better dressed.
How did you feel about having your portrait painted by Johanna?
Johanna Spinks is a highly accomplished and award-winning artist. We had such a lively and entertaining conversation that the sitting, which lasted two hours, flew by quickly. The best part of the experience is that she made me look so much prettier than in real life.