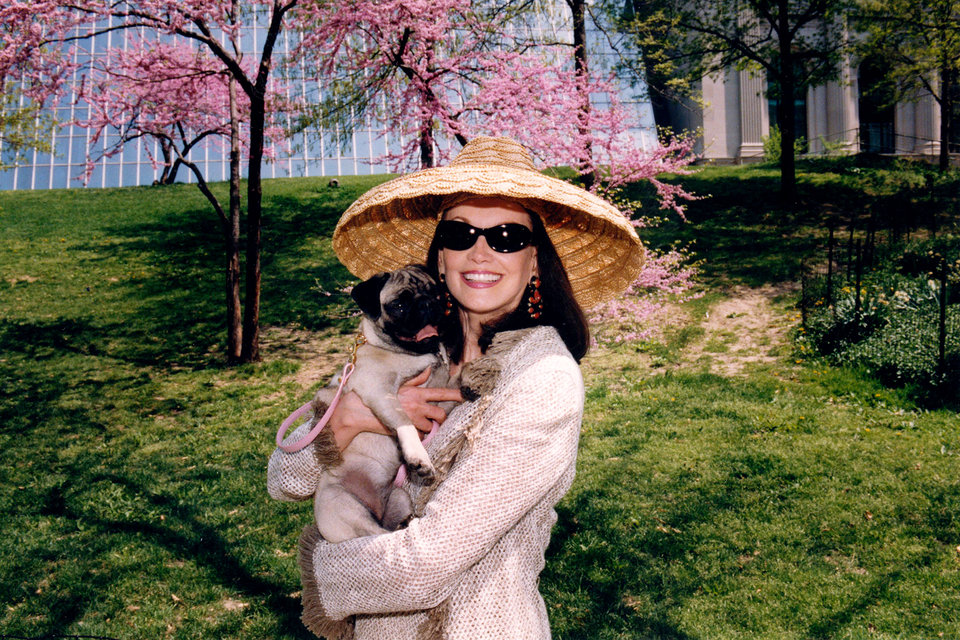 Patricia Altschul's Wardrobe Just Became a Part of History
We've been saying that Patricia Altschul's wardrobe belongs in a museum forever, and now our wish has finally come true.
A bubblegum pink couture Balmain gown owned by Patricia is going to be a part of the Oscar de la Renta retrospective at San Francisco's de Young Museum running March 12 through May 30. The exhibition was curated by her friend of 20 years and Vogue contributing editor Andre Leon Talley.
Patricia's gown is one of more than 130 ensembles that will be featured as part of the designer's career retrospective, from getting his start in fashion just out of art school in Spain in the 1950s to working up until his death in 2014. Oscar was at the helm of Balmain couture, the design house that Patricia's gown comes from, from 1993 to 2002.
But of course, this is just one more part of Patricia's fabulous life. We've already fainted at the price of her one-of-a-kind Birkin bag and drooled over her luxe trip to India earlier this year. How will Patricia make us jealous of her life next?
Want to see the latest on Patricia Altschul?  Here's an even more recent article from Bravo.